Don't Let The Bed Bugs Bite In Northeast Texas
August 16, 2019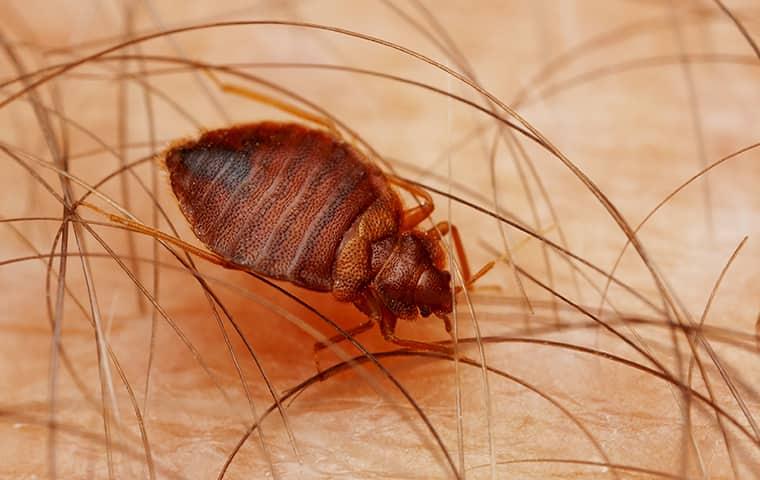 Good night, sleep tight, and just hope you didn't bring bed bugs home last night!

Bed bug season is alive and well this sunny Texan summer, causing discomfort, worry, and anxiety in property owners across the state.

Seasonality for bed bugs in Texas tends to be longer than those in other states due to the constant warm weather and high levels of moisture in the air. Summertime temperatures boost these bugs' metabolism, as well as jumpstart the dreaded breeding season. This times up perfectly with family vacations or summer travels, raising the threat of bed bug occurrences in hotels or other overnight lodgings.

Apart from the weather and moisture, one of the biggest factors that leads to infestations in the Texarkana area is the return from seasonal vacations in August and September. This gives these pesky bugs a chance to 'bed' down tightly in your home and survive the entire winter long.

Staying safe from bed bugs begins with proper prevention, including these three tips you can take with you no matter where your summer adventures may take you.
Prohibit with Prevention
As bed bug season continues into late summer, protect yourself and those you love with these simple prevention tips:
Before checking in to any hotel or motel rooms, check surfaces, mattresses, and sheets for bug activity or excrement spots. These will look like small rust-colored spots, situated in clusters.
Store luggage in a high closet area or in a bathtub. Keep all baggage off the bed!
After you return home, wash and dry all clothing on the hottest setting, even those items you did not wear.
Preventing bed bugs from entering the home is essential to limiting your exposure to risk, bites, and potential health concerns. However, bed bug infestations may still find a way to skirt around even the best of defenses.
Protection from your Personal Pest Pros
Bed bugs are complicated pests to eliminate, and they pose health and safety issues that turn any well-intentioned summer into a stressful, itchy nightmare. If you think or know that bed bugs are present anywhere within your home, you'll need to begin treatments immediately to prevent the situation from worsening further. For absolute results with knowledgeable pest operatives you can trust, contact Pest-Pro Termite and Pest Control, your Texarkana authorities on bed bugs and beyond.

Once a thorough inspection has been conducted by one of our qualified professionals, PPS' Platinum Plus home service plan will spring into action, ending with a follow-up visit approximately two weeks later to ensure that your home is safe and pest free. So why wait any longer? Stop worrying about bed bugs this summer and give PPS a call; serving your family with ours since 2010.