Rodents
What are rodents?
Rodents are mammals. They are part of the order Rodentia, and make up about 40% of all mammals. These adaptable creatures have the potential to successfully live in almost any indoor or outdoor environment.
Rodents vary in size from tiny to as large as a pig, but they all have one thing in common - the need to chew. Rodents are all characterized by a single pair of front incisors, found in the upper and lower jaws, that continuously grow. To prevent their teeth from overgrowing, rodents are constantly gnawing on anything they can get their teeth on.
Two of the most common species of rodents to cause problems for home and business owners are mice and rats. The bodies of mice and rats are covered in fur. They have rounded ears, dark eyes, and their long tails are covered in a light layer of fur.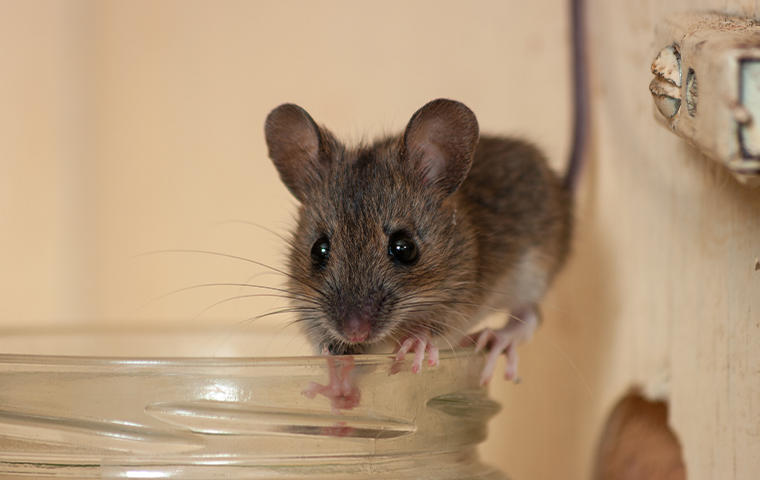 Are rodents dangerous?
Mice and rats are a danger to both people and property. They have the potential to contaminate food sources, and the surfaces within homes and businesses, with their urine, feces, and saliva. They are responsible for spreading a wide variety of diseases and bacteria to people, including Lymphocytic choriomeningitis (LCM), Hantavirus, dysentery, leptospirosis, and salmonellosis.

Mice and rats can also create a lot of structural damage when living inside homes. To prevent their teeth from overgrowing, they chew on and damage furniture, flooring, drywall, insulation, walls, pictures, and books. In addition, mice and rats have the potential to cause fires and water damage by chewing through pipes, wires, and ducts.
Why do I have a rodent problem?
There is a rodent problem on your property or inside your home because your home or property (perhaps both) is providing them with food, water, and shelter.
Properties with gardens, compost piles, open containers of garbage, outdoor eating areas, bird seed and bird baths, clogged gutters, wild animal feed, pet food, wood piles, dense vegetation, and piles of debris can become home to mice, rats, and other rodents.
Once living on a property, it is only a matter of time before rodents find their way into your home while looking for food sources or a suitable place to nest. Rodents often seek shelter inside when the weather outside becomes too hot or too cold for their liking.
Where will I find rodents?
Outside, rodents are found nesting in secluded areas. Tree stumps, piles of wood or debris, in abandoned nests of other small animals, in between rocks, underneath foundations, along the edges of rivers or ponds, or in dense vegetation all make suitable nesting sites for rodents.

Inside homes and other buildings, rodents choose secluded areas near food sources to create their nests. Mice and rats nest behind walls, in crawl spaces, in attics, behind large appliances, underneath sinks, or in the backs of cabinets. Mice and rats make their nests from items they scavenge. Rodent nests found inside often contain scraps of paper and clothing, pillow or furniture stuffing, insulation, pens, paper clips, tissues, carpet fibers, leaves, and twigs.
How do I get rid of rodents?
The easiest and fastest way to control and eliminate rodents is with the assistance of a trained professional. At Pest-Pro Services, Inc., the first step we take to get rid of rodents is to provide a free inspection and estimate. Our dedicated technicians will then implement a customized rodent control to eliminate the current rodent activity.

Pest-Pro Services, Inc. is committed to using advanced products to eliminate rodents, and prevent their return, through our guaranteed pest control services. Servicing Northeast Texas and Southwest Arkansas including Longview and Texarkana, contact Pest-Pro Services, Inc. for more information!
How can I prevent mice and rat infestations?
In combination with professional pest control services from Pest-Pro Services, Inc., there are a few things that you can do around your Texas home and property to make it less attractive to rodents:
Outdoor trash containers should have tight-fitting or locking lids on them.

Pick up pet food between feedings

Maintain garden and compost areas.

Clean up outdoor eating areas.

Trim trees, branches, bushes, and shrubs away from the outside of your home or business.

Make sure damage to your home's roof or roof line is repaired.

Seal cracks and crevices found in your home's foundation and exterior walls.

Place door sweeps underneath all exterior doors, especially basement doors.
Request Your Free Inspection
Complete the form below to schedule your no obligation inspection.